JV Provisions LLC and JV Provisions of Ohio LLC Services

We offer a variety of personalized services guaranteed to meet your every need


Satisfaction Guaranteed

At JV Provisions LLC and JV Provisions of Ohio LLC, we take care to provide our customers with quality services personalized for their unique needs. Our staff members are professional, courteous and efficient. Our delivery team works diligently to get you your order on time. One of our associates will call you for your orders , if you so choose, We make working with JV Provisions LLC and JV Provisions of Ohio LLC as easy as possible for you. Give us a try.
---
Commissary Services

With our distribution partner, Vistar, we can deliver all of our commissary items to you in a timely manner. Vistar has various warehouses located throughout the nation that houses our commissary and vending items. All of our deliveries are on refrigerated trucks. We buy all of our items from grocery store wholesales or from the manufacturers directly. If you are searching for a particular item, let us know. We will find it for you.


---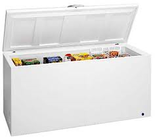 FREE Freezer Program

JV Provisions LLC and JV Provisions of Ohio LLC has a FREE freezer program. We will provide you with either an upright or a chest freezer to store your food items until day of sale. Please ask one of our associates about this program.



---
Vending Services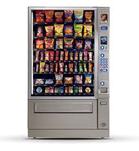 We offer a broad array of vending products to help you maximize your profits. We offer both perishable and non-perishable items. We
work closely with institutions to ensure their vending machines have the latest product lines for their customers. Please take a look at
the products tab for a list of our current vending items.

---
Foodservice Services

JV Provisions LLC drop ships all foodservice products directly from the manufacturer eliminating warehousing costs. We pass those savings onto our customers. We have access to manufacturers throughout the world that produce quality products at the best possible price. We also have access to numerous items for spot buys. We will always work with you on these spot buys to help fill your needs without breaking your budget. Give us a call today for available spot buy items.
---
Fundraising Programs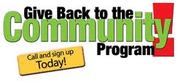 Part of an offender's responsibility while incarcerated is to learn to become a productive citizen and give back to their community. One of those ways is participating in an offender fundraising program. Offenders buy food items not normally found in most commissaries and donate a portion of the sales proceeds to outside charitable organizations. Special Olympics, NAACP, Restorative Justice and local food banks are a few of the organizations that benefit from these fundraising efforts. Let JV Provisions LLC and JV Provisions of Ohio LLC show you how to get the most out of your fundraising program. We will work with you to set up a program that benefits both the offender and the community.
---