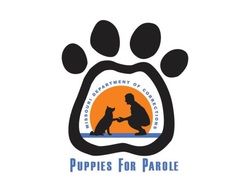 Puppies for Parole

JV Provisions LLC is a proud participant with the Missouri Department of Corrections Puppies for Parole Program. We supply food items that the offenders sell to make profits to help fund this program. Selected offenders have the opportunity to become trainers to rescue dogs in the program. Offenders work with the dogs teaching them basic obedience skills and properly socializing the animals, making them more adoptable. They are then adopted out to good homes.

There are multiple benefits to this program. Puppies for Parole gives offenders the skills necessary to support successful rehabilitation and reentry, ultimately improving public safety. At the same time, this is an opportunity for the offenders to re-pay Missouri communities and repair some of the debts caused by their crimes. Missouri sees this program to have had a profound effect on the inmates and staff, increasing the safety and security of the facility.

This is a wonderful program and JV Provisions LLC is proud to help out in any way we can.

Let JV Provisions LLC show you how to fund your Puppy Adoption Program!


---